Hello all, I'm here to talk to you about the love of my life, the thing that motivates me to get up in the morning: Pride and Prejudice. Um, OK, so don't hate on me (and if you read my blog you'll know this is my MO) I don't like the book *gasp* you say, "But this is a book blog!!" Well classics just aren't my thing, sue me. The Kiera Knightly version of Pride and Prejudice is PERFECTION. The music, the costumes, acting. It's lovely. I'm here to share with you my favorite parts of said movie today.
Side note: I'm planning a watchalong with my good friend Jess! Reply via this tweet to be added to our DM group so we can start planning!!
And without further adieu, let's go!
1.) Mr. Bennet's dry humor

Literally Mr. Bennet has the BEST LINES.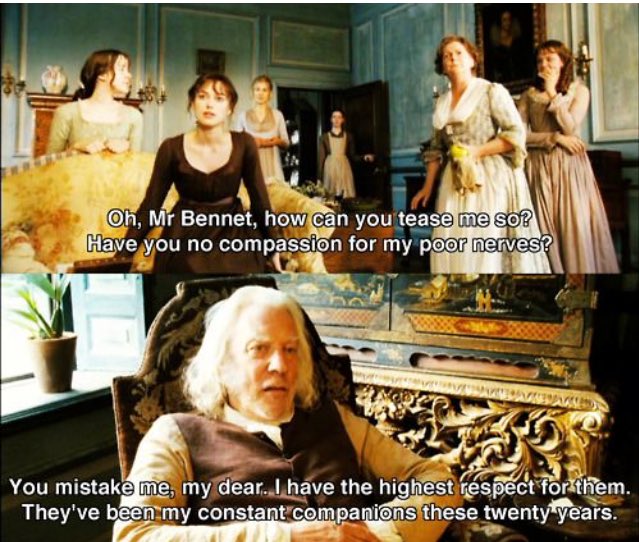 Etc etc etc.
2.) Mr. Bingley talks to a girl he's attracted to for literally THE FIRST TIME

Poor Mr. Bingley tripping over himself 😂😂😂
3.) Lizzy let's Mr. Darcy know you shouldn't just talk and assume people aren't listening.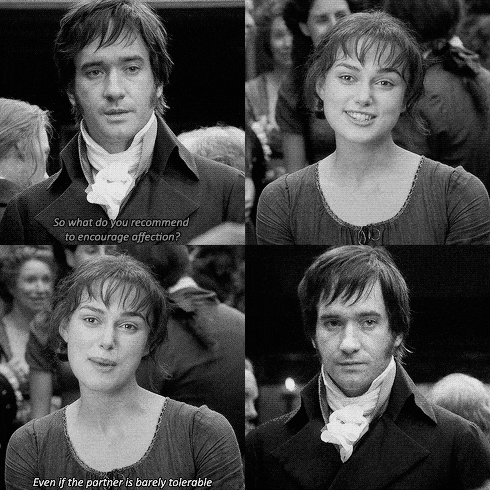 DANG MAN, THAT IS WHAT'S UP
4.) Lizzie and Jane and their sisterhood

Elizabeth has so much spunk man.
5.) Mr. Bingley looking more like a puppy with every passing scene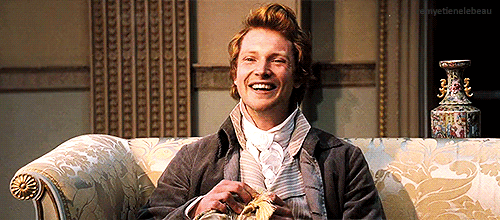 HIS LAUGH DON'T TELL ME IT DOESN'T BRING YOU JOY
6.) Caroline Bingley is a FORCE OF NATURE

I mean I hate Caroline, but she has a point.
7.) "Poor" Mr. Darcy

Mr. Darcy CANNOT keep it together
8.) Lizzie's quick tongue
Lizzie: Do these pleasing attentions proceed from the impulse of the moment, or are they the result of previous study?
Mr. Collins: They arise chiefly from what is passing of the time. And though I do sometimes amuse myself with arranging such little elegant compliments, I always wish to give them as unstudied an air as possible.
Lizzie: Oh, believe me, no one would suspect your manners to be rehearsed.
LEGIT, can you believe he proposes to her after THIS encounter???
9.) They already love each other, can't you tell with those looks?

THIS SCENE AND THE MUSIC AND EVERYTHING
10.) Mr. Bennet recognizing this is LIZZIE'S choice, not her mother's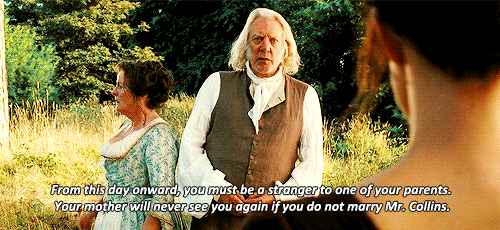 SOBBING
11.) Literally he cannot figure out what to do

No words necessary.
12.) Just profess your unfailing love because you don't know what to do?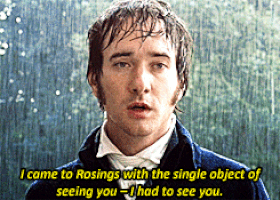 *faints*
13.) REUNITED AND IT FEELS SO GOOD

THEY'RE JUST SO HAPPY TO SEE EACH OTHERRR
14.) Literally Mrs. Bennet flips the flip out Me whenever I have to make my house presentable for guests…
15.) Jane just EXUDES happiness and good vibes

LIVINGGGGG. This was such a tender scene for Lizzie and Jane. Like they are the BEST of friends!!
16.) Mr. Darcy is just THE BEST

CRYING ACTUAL REAL LIVE TEARS
17.) Mr. Bennet and Lizzie and their relationship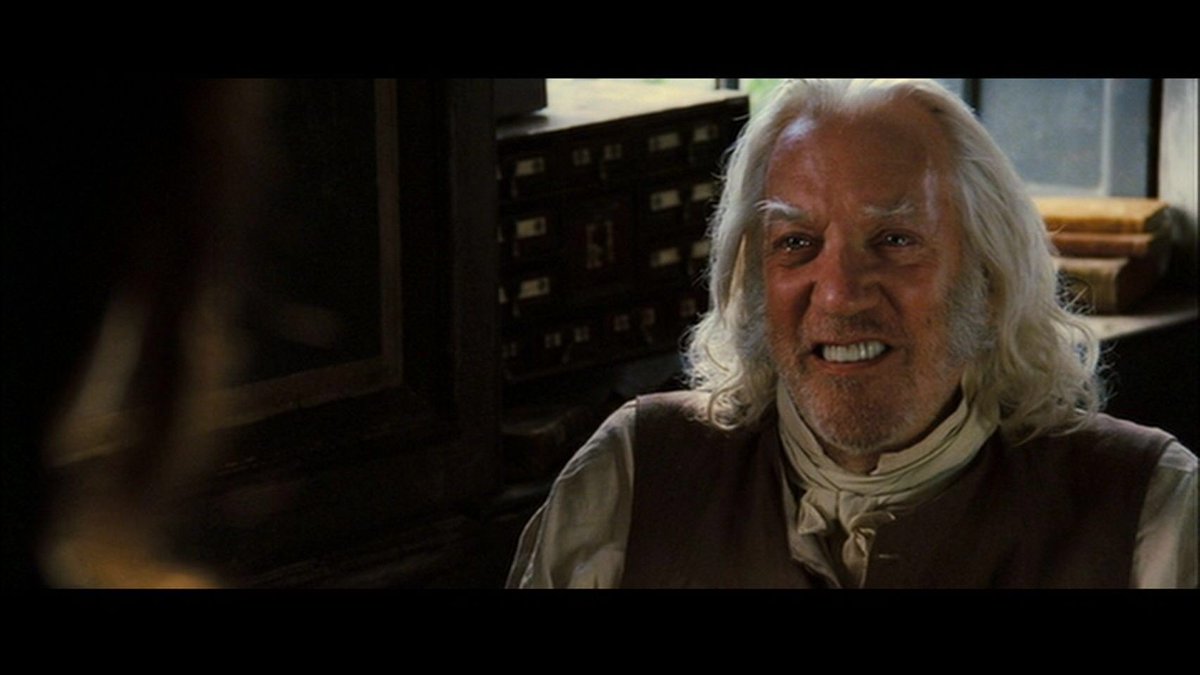 "I could not have parted with you, my Lizzie, for anyone less worthy." Mr. Bennett is SO TENDER. STOP.
Well that's not all of them, but that's as many as I could find at this time. I am ALWAYS up for chatting about this gemstone of an adaption. What are your favorite moments??